You're always outnumbered; surprise and speed are what saves you.
Robert Heinlein - Starship Troopers
As the center's director, José Rubiera, explained, almost every hurricane that strikes the Southern United States passes through Cuba first. "A hurricane that hits Cuba doesn't ask for a visa before entering the United States," he said.
Socialism never took root in America because the poor see themselves not as an exploited proletariat, but as temporarily embarrassed millionaires.
John Steinbeck
"People may think the waving guys are beautiful, and others may think they're ugly," the director of the project, Robert Fogarty, told the New Orleans Times-Picayune. "In either scenario, they at least remember where it was—and that's what matters."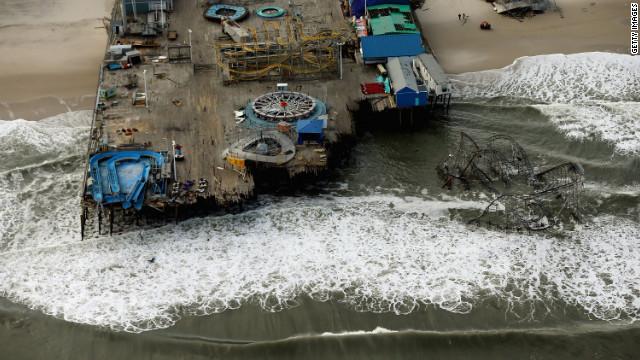 "Our startling finding is that direct losses from floods, earthquakes and drought have been underestimated by at least 50 percent," Ban said. "So far this century, direct losses from disasters are in the range of $2.5 trillion. This is unacceptable when we have the knowledge to reduce the losses and benefit from the gains."
Disaster Losses hit $138B in 2012: UN
Global losses from natural disasters hit $138 billion in 2012, with half the sum claimed by drought and Hurricane Sandy in the United States, the UN said Thursday. Hurricane Sandy, which lashed the US east coast in October, caused some $50 billion of the losses recorded in 2012, the UN Office for Disaster Risk Reduction (UNISDR) said. The next most costly disaster was also in the US, where a drought centered in the south of the country cost $20 billion.
The total from Sandy and the nationwide drought accounts for half of all global disaster losses, not counting the other nine $1B+ disasters in the US last year. Sobering figures that indicate the primacy we should be giving to climate change response and adaptation R&D. Thankfully, the Obama Administration has made it one of their top FY14 R&D priorities. How Congress will respond to that priority…remains to be seen.